DJ & SAXOPHONIST – A MEMORABLE EXPERIENCE
HOW TO RENT A DJ? (IN DANISH)
DJ + SAXOPHONIST = A GOLDEN DUO
We are experiencing an increasing interest in combining the live and soft tunes of the saxophonist with the crisper soundtracks from the DJ's speakers. Therefore, we now offer the possibility of having both a DJ and saxophonist attending your upcoming event. Usually, it is possible to have both musicians for all types of events. However we usually recommend having a saxophonist and DJ to play at weddings and receptions. You can read more about the dynamic duo below.
NO WORRIES – JUST LEAN BACK AND RELAX
We take care of all the sound and lighting equipment acquired to your party. Our solution includes speakers, mixer and lighting equipment for the DJ as well as a saxophone for the saxophonist. Just lean back and enjoy the musical entertainment with your friends, family and colleagues.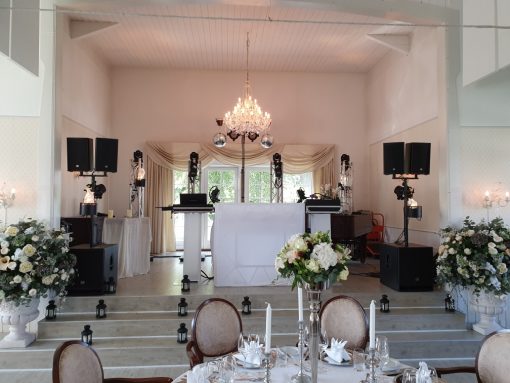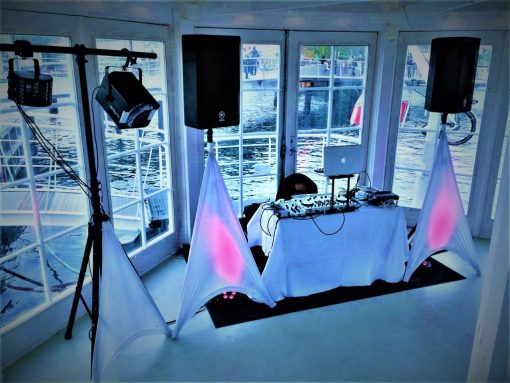 READ ABOUT HAVING THE DUO AT YOUR PARTY
The interaction between the DJ and saxophonist: A thorough, intern preparation is key, to ensure that the DJ and saxophonist play in synergy. It creates a common understanding between the two parts which culminates in a perfectly executed performance. Normally we feature both the artists after the dinner part, when the party is about to take off. The saxophonist is also able to perform solo before the DJ arrives, which is quite suited for a more cozy sequence during your event.

Which tunes do the DJ and saxophonist play?: Typically, we play classic hits. Mainly where the saxophone (as a music instrument) plays an important role, supported and enhanced by the live saxophonist at the event. It may also be hits where a leading guitar, wind instrument or another instrument takes the main spot in the song. Any musical requests is always welcome before the party.

Why order a DJ and saxophonist?: A DJ and saxophonist is a great double team. They provide you with the best of both worlds. All your favourite hits are delivered as you know them, but with an extra twist. To put it short: We deliever a extra dimension to the music.
HOW TO RENT A DJ? (IN DANISH)