DJ & PIANIST – DINNER AND PARTY
HOW TO RENT A DJ? (IN DANISH)
PIANIST + DJ = A DYNAMIC DUO
It is possible, at Lej en DJ, to order a quality proofed DJ combined with a talented pianist. A DJ and a pianist makes an incredible pair, if you are looking for relaxed background tones during the dinner, but still wish to create a party in a high gear later on. It is generally a perfect choice if you are having a wedding party, birthday or reception. Read more about the DJ's and pianist's separate and combined roles further down on this page.
LIVE MUSIC FOR YOUR PARTY
We make sure that DJ and pianist come with a seal of quality. Utilizing our rating system, we guarantee your DJ has a customer satisfaction score of minimum 4.0 out of 5. Additionally, both artists have at least 5 years of experience within the industry. You are always safe with Lej en DJ.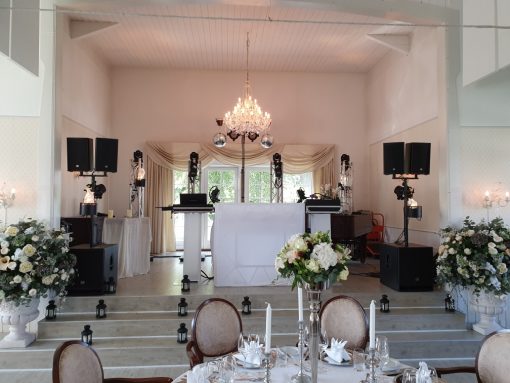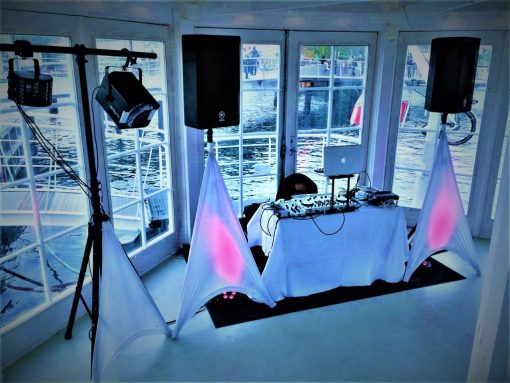 READ MORE THE DUO AT YOUR EVENT
The role of the pianist: When you order the combined package, the roles of the two artists are separate, but also united by a smooth transition. The pianist's role is to add a cozy atmosphere to compliment the buzzing environment during the dinner. We play the best known classics in a subtle and comfortable manner. You will be able to talk to the pianist before the event, and go through the musical repertoire or any specific requests you may have.

The role of the DJ: The DJ stands ready to take the lead, after the pianist has left the piano. As soon as your guests have had the chance to stretch their legs, when dinner is finished, we start of by playing the best hits from the last 4-5 decades combined with your musical preferences and requests.

Equipment and setup: The pianist arrives in plenty of time before the dinner and brings a piano unless the venue has a piano available. Your DJ arrives either 30 minutes before the agreed commencing time or before the guests arrive, and begins to set up the sound and light equipment discreetly to make sure everything is in tune.
HOW TO RENT A DJ? (IN DANISH)