DJ FOR YOUR UNIVERSITY PARTY
HOW TO RENT A DJ? (IN DANISH)
WELL PREPARED DJ – MUSIC FOR UNIVERSITY PARTY

Every year we play at tons of university parties across the entire country. A DJ at an university party can provide a memorable experience when the DJ comes well prepared. Therefore, we recommend you and the DJ work closely together in the week coming up to the party, to talk thoroughly about music preferences, equipment and other important details.
All our DJ's have a customer satisfaction score of minimum 4.0 out of 5. The score is calculated from previous customers' reviews and evaluation of the DJ. We handpick the most suited DJ to play at your party.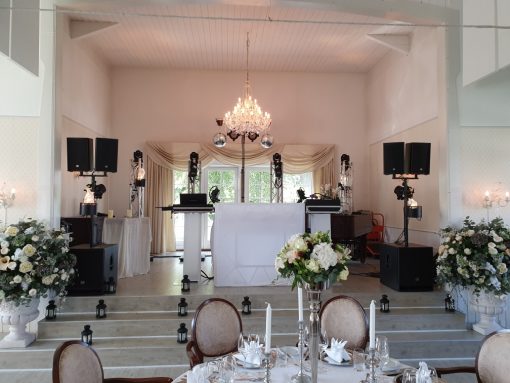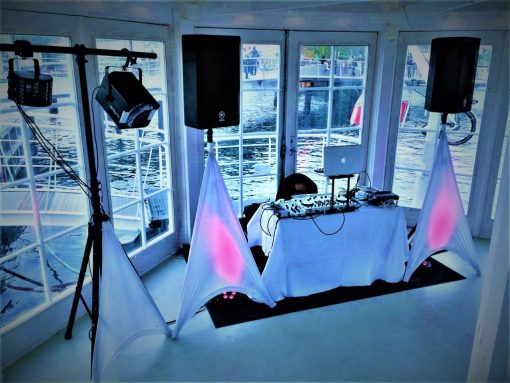 READ MORE ABOUT DJ FOR UNIVERSITY PARTY
Themes at university parties: We always work towards customising the playlist based on your expectations and chosen theme for the party. Proper preparation is made before the party no matter the theme (graduation, year-party etc.), to ensure you feel clothing, equipment and music come together as a cohesive unit. We have learned, from previous experiences, that you achieve the best party when adjusting the music to the theme, dinner course and/or festive features.
Course of the night: Our entire game plan depends on how you have planned out the party. We arrive well before the agreed starting time and begin setting up the equipment quietly and without disturbing what is happening at the time. We are familiar with most of the higher education and university locations across Denmark, since we have been lucky to attend a great amount of these parties. However, if we are unfamiliar with your exact university we make sure to arrive extra early.
We usually play between 5-8 hours and fine tune the intensity and pace of the music to the students' temperament and the atmosphere that will change throughout the night.
Music & DJ at university parties: We usually take the lead and play the greatest classic hits from the last 5-6 decades combined with the newest and hottests tunes, if we don't receive any specific music preferences from you before the party. Your DJ has at least 5 years experience and knows exactly what works well at an university party.
We bring the equipment: Lej en DJ always attends with all the needed equipment to your upcoming university party. The basic gear includes speakers, mixer and light effects, but it is possible for us to further bring a smoke machine, disco ball or stroboscopic light if requested.
HOW TO RENT A DJ? (IN DANISH)