DJ FOR SUMMER PARTY – HOT TUNES
HOW TO RENT A DJ? (IN DANISH)
SUN & MUSIC – A BRIGHT COMBINATION
It has come to our knowledge, from encountering various parties, that there are numerous types of summer parties. Hence, we are capable of forming the music to the accurate concept, whether it being a Mallorca holiday, a private and homely party in your garden or a company event including your colleagues. A conversation is always scheduled before the party to acquire the knowledge about your musical preferences. We always do our very best to accommodate your requests.
We arrive with everything you need when it comes to sound and lighting equipment for your summer party. The equipment includes speakers, mixer and light effects. The only thing we demand is that you enjoy the sunshine, the cool beverages and the excellent company.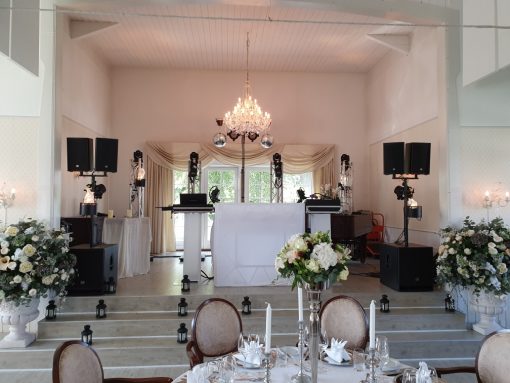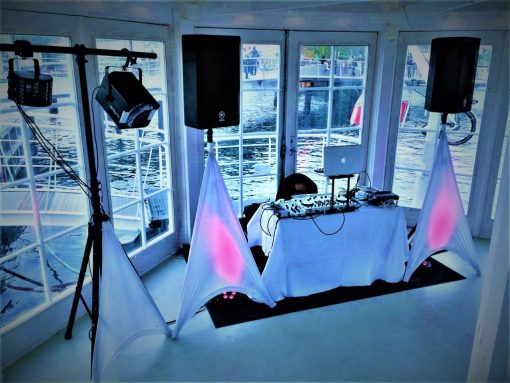 READ MORE ABOUT DJ FOR A SUMMER PARTY
Arrival: It doesn't matter whether we are placed outside in a tent or in a ballroom. We always arrive a decent amount of time before the event takes place, to set up the sound and lighting equipment in the correct spot. We always bring sunshine and a fresh summer shirt, which fits with the concept of your summer party.
During and after dinner: Your DJ is able to play during and/or after dinner. We typically play the hottest summer tunes + the traditional classics to ensure that the DJ, in synergy with the guests, embrace the summer mood in the best possible way. The music is constantly fine tuned by the atmosphere and time of the day, since we know from experience, that the temperature at a party has the tendency to rise as the cool summer cocktails and beers are consumed.
Music and music requests: It is possible to request specific songs before the party, but we welcome all musical requests you or your guests might have during the party as well. However, we are happy to take the lead if you wish, considering we are experts in decoding your guests' musical favourites. One of our most important tasks is reading the crowd and make the attendees feel good.
Your DJ at a summer party: Your DJ is carefully picked, based on our knowledge of your musical preferences and the type of summer party you are throwing. Additionally, your DJ has a customer satisfaction score of minimum 4 out of 5, calculated from previous customers assessment. We remove all coincidences from the picture and make sure to match the best suited DJ for your party.
HOW TO RENT A DJ? (IN DANISH)