DJ FOR A HIGH SCHOOL PARTY
HOW TO RENT A DJ? (IN DANISH)
 SCHOOL PARTY WITH A DJ? EVERYTHING IN TUNE!
Every year Lej en DJ plays at an enormous amount of school party across the entire country. We always tailor the perfect solution to your party based on your expectations and needs.  We recognise the importance of the age gap between the students, the differences in musical preferences and the type of school event that is being held. You are in safe hands with Lej en DJ throughout the entire process. We take into account the time frame (amount of hours we play), music requests and the equipment needed. The sound and lighting equipment is matched to the number of attending students as well as the venue's size and acoustic.
MUSIC FOR THE SCHOOL COMMUNITY
We are aware of how important the school party is to the students. The party is a healthy way of organising a small break from the everyday life, where both students and teachers experience the familiar surroundings in a different way. We pay attention to having every single student feel included in the party through the music. Our mission is to create a shared unity and boosting the feeling of celebrating as one big team, and not as individual groups.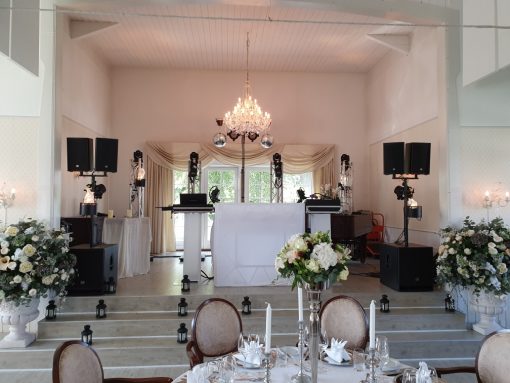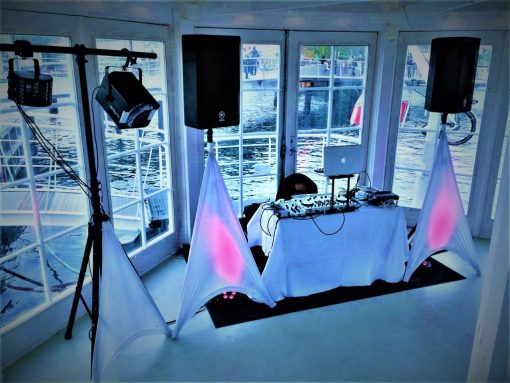 READ MORE ABOUT DJ FOR SCHOOL PARTY
Arrival: We arrive approximately 30 minutes before the party takes place to set up the sound and lighting equipment. If we are unfamiliar with the school we arrive even earlier.

The first couple of hours: We open the party with some great party hits in a more subtle tempo to allow all students to slowly get into gear and prepare to a bang of a party. Naturally, we match the music with the students' music wishes and preferences and we take age gaps into account.

Climax and conclusion: We bring the music up an extra notch the last 2 hours to create a memorable ending to the school party. We also bring a smoke machine, stroboscopic light and a laser which bring more life and fire to the dancefloor, if requested. After the last number, we usually spend 20 minutes dismantling the equipment.

Primary school party: It is important to notice that every playlist is tailored to the type of school party we are playing at. There is indeed a massive difference when attending a party thrown for a class with 9th graders compared to a party celebrating 3rd graders. Hence, the music, equipment and the course of the party is customised to suit your school party.
HOW TO RENT A DJ? (IN DANISH)