DJ FOR YOUR PRIVATE PARTY
HOW TO RENT A DJ? (IN DANISH)
Every year Lej en DJ plays at more than 500 private parties across Denmark. We understand how important the music is, when friends and family are gathered for the party. The music is capable of making your guests get in the right mood as well as enhancing and supporting the ideal festive atmosphere. Therefore, we always address all your expectations before the party, considering every single party is unique and the expectations to the music can vary greatly. Remember your DJ has at least 5 years of experience and a customer satisfaction ranking of minimum 4 out of 5.
WE PLAY AT EVERY TYPE OF PRIVATE PARTY
Be aware, when clicking on "Event type", that there is a lot of event types which can be categorised as a private party. If your party has a specific theme you are to take a look under the different even types. If you are incapable of finding your specific event, then you are more than welcome to read more about private parties below.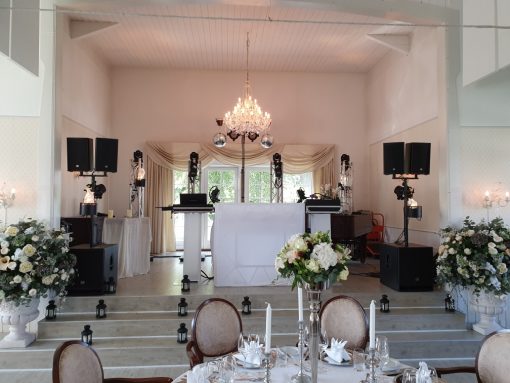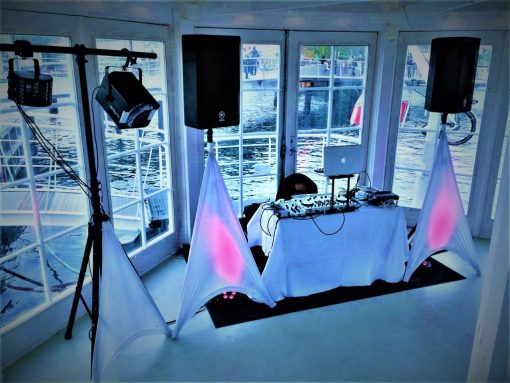 READ MORE ABOUT DJ FOR PRIVATE PARTY
Arrival: We show up approximately 30 minutes before the agreed time frame. Your DJ arrives with all the necessary equipment and set up the speakers and lighting in the area that makes most sense. Another option is to choose an earlier setup, if you want the equipment delievered, before the arrival of your guests.

Music and the audio level: It is important to share your expectations in regards of the music and theme of the party, when you speak to the DJ in advance of the event. We always tailor the playlist to accommodate your requests and adjust the audio level to match the dancing as well as the conversing guests. Our music-library contains a wide collection of your favorite artists and tunes, which make us capable of finding more or less every song requested on the day.
During and after the dinner: It is exclusively your choise, if you want us to play during and/or after dinner. We orchestrate the music to ensure that the music is in harmony with the progress of the party. Remember, we are able of providing instrumentals for songs, speeches or other creative features if needed. We only need to be informed before the party.
HOW TO RENT A DJ? (IN DANISH)