DJ FOR SENIOR HIGH SCHOOL PARTY
HOW TO RENT A DJ? (IN DANISH)
 SENIOR HIGHSCHOOL PARTY – LETS ROCK!
Every year we play at tons of senior high school parties across the entire country. A DJ at a high school party can provide a memorable experience when proper planning is carried out before the event. Thus, a conversation with the DJ leading up to the event is essential to achieve the desirable outcome of the high school party. We gather all details about the party such as the placement of the equipment at the venue, the perfect time for setup and cool add-ons (smoke machine, stroboscopic lamp and more) to ensure we are capable of matching all our equipment to meet and exceed your expectations.

YOUR DJ IS QUALITY PROOFED!
The DJ we match for your party is quality proofed by our rating system. In other words, the DJ playing at your party has a customer satisfaction score of minimum 4.0 out of 5. Additionally, the DJ has great experience with senior high events.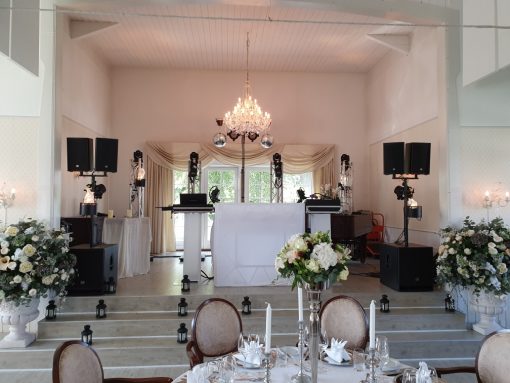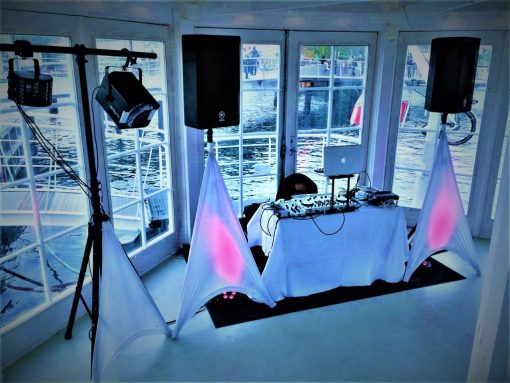 READ MORE: DJ FOR SENIOR HIGH PARTIES
Course of the day: We arrive well ahead of the scheduled time and set up the equipment. We slowly build up the atmosphere based on the theme or the music requests you provided us with before the party. We also decode the guests mood during the night to ensure the correct music is playing at all times. If the atmosphere is changing, we naturally adapt the music with the right genres and tunes. The DJ allows music requests at all times during the party since it is our biggest task to play the songs the high school students desire to hear.
Music and DJ: The most important piece of the puzzle when planning a senior high school party, is probably the music. Therefore, we match a DJ who has great insight in the genres, songs and artists that are trending among senior high students, and one who has many years of experience playing at senior high events. You are of course allowed and encouraged to send playlists before the event and request songs during the night, as we always accommodate the preferences the students may have.
Themes at a senior high school party:: We usually prepare and build the playlist around the theme of the party. The music is therefore suited to the event, whether it is a gala or techno party. Additionally, we ensure our clothing and equipment match the theme, since we understand how arriving in a suit will negatively affect the overall experience at a techno-party.
HOW TO RENT A DJ? (IN DANISH)