DJ FOR YOUR CORPORATE PARTY
HOW TO RENT A DJ? (IN DANISH)
EXPERIENCED CORPORATE PARTY DJ'S
Lej en DJ played at more than 500 corporate parties over the last couple of years, and it has made us extremely aware of how different every event is from company to company. Differences are found in many parameters such as size (number of guests), type of business party (office party, jubilee celebration etc.) and the course of the party (with or without dinner). All your musical preferences are taken into consideration before the party, to ensure that the DJ is well-suited to play to the type of corporate party you contemplate throwing. In other words: We pay attention to all the details.
MUSIC AND DJ THAT CREATES UNITY
We acknowledge how impactful a corporate party can be, in the matter of bringing colleagues together. Hence, we are aware the music has to merge your colleagues together and support the community you have at work.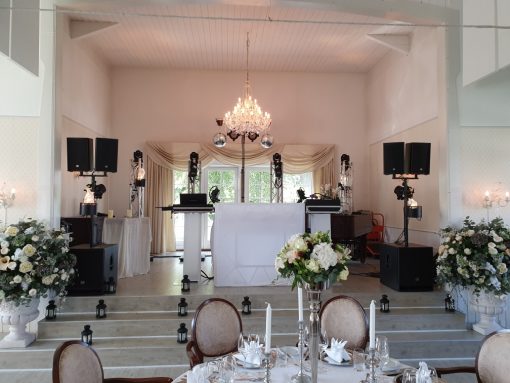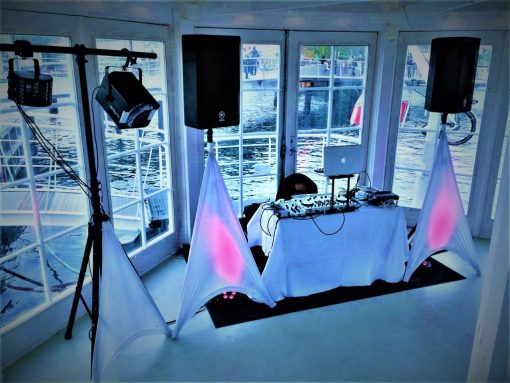 READ MORE ABOUT HAVING A DJ AT YOUR CORPORATE PARTY
The day of the party: The essence of the DJ's work is to create a playlist which supports the atmosphere that you wish to create on the day. We make sure your colleagues feel comfortable and have a memorable time. We are aware of the possible age gap between your colleagues and we are committed to play a great variation of music that will capture all guests' attention regardless of age. The music is constantly adjusted to the mood of the party, and we make sure to play the very best classics that encourages everyone to party together and not in separate groups shaped by age.

Music and theme: It is important that a detailed conversation is set up between you and the DJ, in order to achieve the best musical outcome at your corporate party. Usually, we play a great combination of the biggest classics all the way back to the 60's to the newest, hottest hits, but we are able to focus on certain decades or genres that are requested. Furthermore, it is possible to create a playlist captioning the spirit of a theme, if you consider planning a themed party. All equipment, clothing and music is suited to the chosen theme for the night, because the perfect experience is created from exquisite execution.

Your DJ at the corporate party: Your DJ is handpicked based on the preferences we received from you before the party. Additionally the DJ has a customer satisfaction score of minimum 4 out of 5. The customer satisfaction score is based on previous customers' reviews and evaluation of the DJ. This way, we ensure that the chosen DJ is capable of accommodate your expectations and requests.
HOW TO RENT A DJ? (IN DANISH)