DJ FOR CHILDREN PARTY – A GREAT EXPERIENCE
HOW TO RENT A DJ? (IN DANISH)
Lej en DJ attends a large amount of children parties every year. A DJ with sound and lighting equipment is very popular among the younger audience. We always play all music requests and let the children stand behind the DJ table to watch how the magic happens. At times the children are given permission to try and push some buttons and be in control of the sound effects. Our most meaningful task is to provide the perfect setup and have the music support dancing, games and festive togetherness.
We always ensure to have a proper talk about all details to make sure we come well prepared on the day of the party. Therefore, we guarantee your DJ has plenty of experience with playing at children and youth events, as it is crucial understanding the children's needs at all times.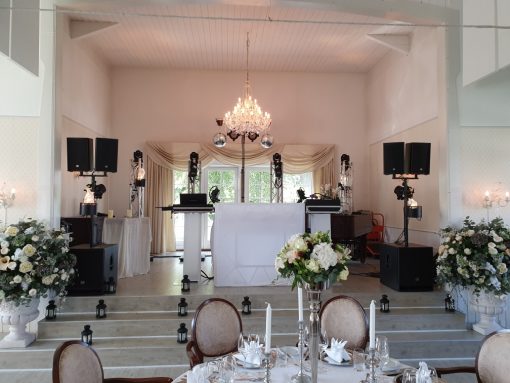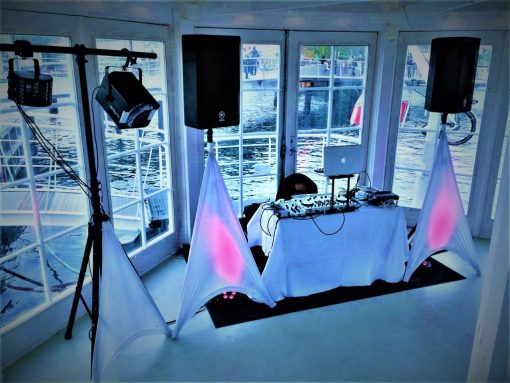 READ MORE ABOUT DJ FOR CHILDREN PARTY
Music and the children's request: We always prepare and adjust the music according to the children's favourite artists and songs. To the younger group (aged 2-6) we usually play the classic junior MGP hits combined with a variety of songs from different albums made for kids. To the slightly older children (aged 8-12) we usually play some of the newer hits combined with some of the classic songs from the bigger artists over time. Your DJ is of course updated in regards to what is hip among the younger crowd, but also understands how the music preferences varies between the age groups. Therefore, we recommend to send a playlist to us before the party to enable us to come as prepared as possible. The children are of course able to request songs during the party.

The dancefloor & competitions: We understand the larger need for entertainment during children parties, and we have found that fun games and competitions are greatly appreciated among the children. Hence, we usually play games during the party such as chair- or stop dance, which really create a fun and happy atmosphere. Additionally we can bring colourful lighting, a disco ball and a smoke machine (if wanted) to create the perfect frame for an amazing night that the kids will have a hard time forgetting.

Course of the day: We arrive approximately 30 minutes before the agreed time slot and ensure speakers, lighting and other equipment are ready on time. The usual playing time is 2-3 hours and we constantly observe how the children are thriving with the music and games. It is certainly possible to extend the time playing time, but we don't recommend playing for as long as at an adult party, since all the energy expended during the first couple of hours mostly means that there isn't much left in the tank to party on with.
HOW TO RENT A DJ? (IN DANISH)