DJ FOR STUDENT CARRIAGE RIDE
HOW TO RENT A DJ? (IN DANISH)
DJ FOR YOUR CELEBRATION RIDE? – IT'S YOUR DAY
When you hire a DJ for your student celebration (carriage ride), you are guaranteed an unforgettable experience on one of the greatest days of your life. Most of Lej en DJ's employees have been on a student carriage ride themselves, and therefore know how extremely important the music is on this beautiful celebration day. The selected tunes played during the day, will in future context be associated with nostalgic happiness, and remembered as a golden time with wonderful classmates. We take responsibility for playing the tracks that encapsulate this big day.
HANDPICKED DJ FOR YOUR FAREWEEL
We make sure to select the best suited DJ for your particular ride. Besides having a customer satisfaction score of at least 4.0 out of 5, your DJ is also selected, based on the music requests you may have before the celebration day.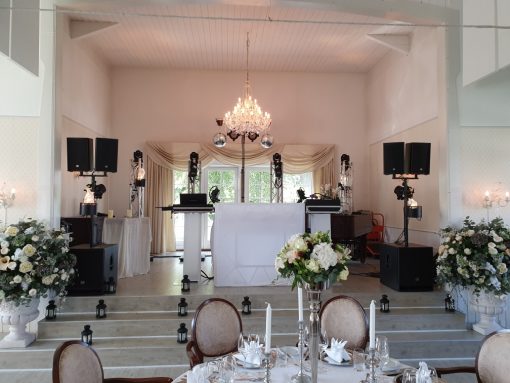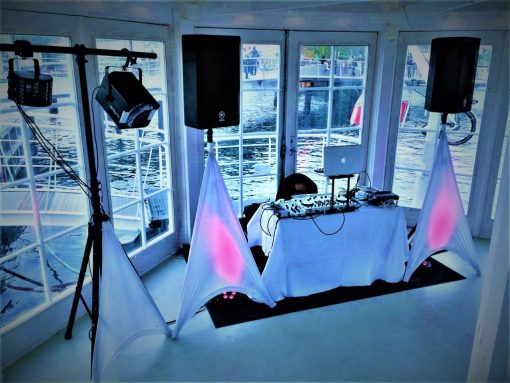 READ MORE ABOUT DJ FOR YOUR STUDENT CARRIAGE RIDE
The Carriage and equipment: We make sure to bring all possible audio equipment on the carriage. We mount speakers and a DJ desk, and place ourselves right behind your driver. At the same time, we make sure that the equipment fills as little as possible, allowing you to party and dance in the carriage while the speakers blast out classic tunes.
Music and playlist: We recommend that you, and your classmates, prepare a playlist to send us in advance. Then we can build the perfect musical setup combined with the songs that we think compliment your requests well.
Carriage ride in general: When you arrive at the various pit stops, of your respective families, we make sure to keep the schedule tight. We play an specific number (you decide which number) signaling that it is time to move on to the next destination . When you return to the carriage after each pit stop, we set of the heaviest musical artillery, so that the tempo and intensity are maintained throughout the day. We also have the opportunity to play on the final destination (ending party), when your carriage-ride reaches the last stop. We easily carry the equipment to the location, and finish your last high school minutes in a big bliss.
Safety: We are required to ensure that the entire trip takes place in orderly conditions, and that your safety is in tune, from the beginning to the end. Therefore, we are also in contact with the driver along the way, and act as the driver's extended arm. We therefore need to take our security measures, if the party gets a little too speedy. This does not mean that you have to slow down the excitement – On the contrary!
HOW TO RENT A DJ? (IN DANISH)