DJ FOR BIRTHDAY – IT'S YOUR DAY
HOW TO RENT A DJ? (IN DANISH)
EXPERIENCED BIRTHDAY DJs – CUSTOMERS LOVE US!
The music at a birthday party requires a DJ who is capable of appealing to the various age groups, and evoke a feeling that makes all your guests want to leave their chairs to have fun on the dancefloor. We always ensure to play the songs which are important to you, and have been trending throughout your life. From your favorite youth themes, to the modern favourites, all which bring out happy memories. You can expect a DJ who exclusively delivers the music you prefer and keeps the focus on you and your guests.
ENJOY YOUR BIRTHDAY PARTY WITH A DJ
Having attended more than 500 birthday parties, we acknowledge the huge role music plays at a party. Hence, we always have a thorough talk about the crucial details before the event. It is important we arrive well prepared to your birthday party.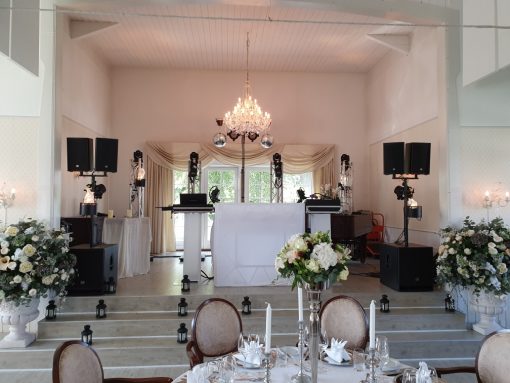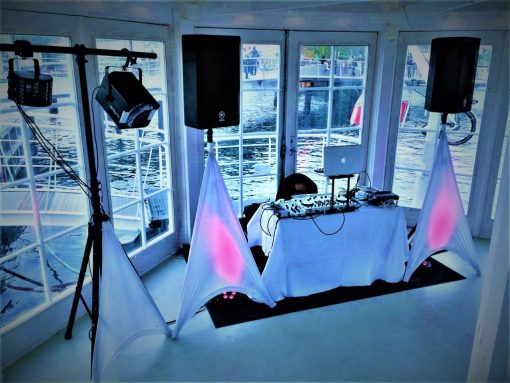 READ MORE ABOUT DJ FOR YOUR BIRTHDAY
During dinner: We usually play some of the best classics (and lounge music) during the dinner, in a suitable sound level that allow guests to conversate undisturbed from the background music. Naturally, we also incorporate birthday songs in the mix if wanted.

After dinner: When dinner is completed, we slowly start to build up a more party orientated vibe. Your DJ decodes the mood of the party continuously, and recognize you and your guests' need to stretch your legs before all your favourite numbers and dance classics commence. It is possible to request songs during the night and we build the entire mix around what works for you and your guests. Our focus are, of course, on the partying guests, but we also pay attention to the guests who wish to chat around the tables and ensure the music doesn't drown out the conversations.

DJ for birthday party – music requests: Generally we play the most well-known classics which have followed you through your lifetime and hold a lot of meaning to your and your guests. Additionally, we play the best danish and global hits from the 60's, 70's, 80's, 90's, 00's and the newest and trendiest tunes. Remember it is always possible to requests specific songs before and during the party. The entire playlist is designed around what you would love to listen to.

DJ for birthday – equipment: We bring sound and lighting equipment (speakers, mixer and light effects), which match the room's size and the number of participants at the party. It is extremely important that the sound encapsulates the room's size and shape to avoid a poor quality in certain areas. You have the opportunity to add on extra equipment such as a smoke machine, disco ball, extra light effects and much more.
HOW TO RENT A DJ? (IN DANISH)